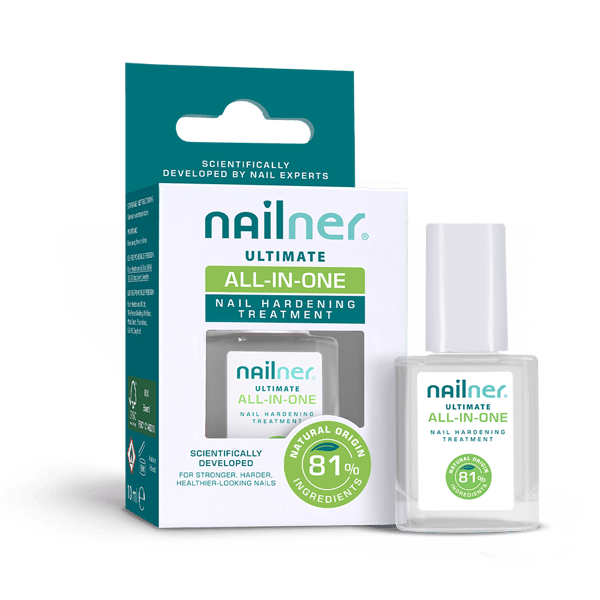 Nailner Ultimate All-In-One
10 ml
Rec. price £6.99
Nailner Ultimate All-in-One nail hardening treatment will give you stronger, harder, and healthier looking nails after just 3 weeks. It contains 81% natural origin ingredients and is formulated with a combination of nitrocellulose and celery seed extract.
Revitalizes nails
Hardens thin, weak and brittle nails
Helps protect against breakage
Smooths nails
Provides a smooth finish and a discreet, natural shine
Is perfect to use alone, as a basecoat or topcoat
Dries in 90 seconds
Vegan
95% of consumers agreed that this product provides harder and less fragile nails.