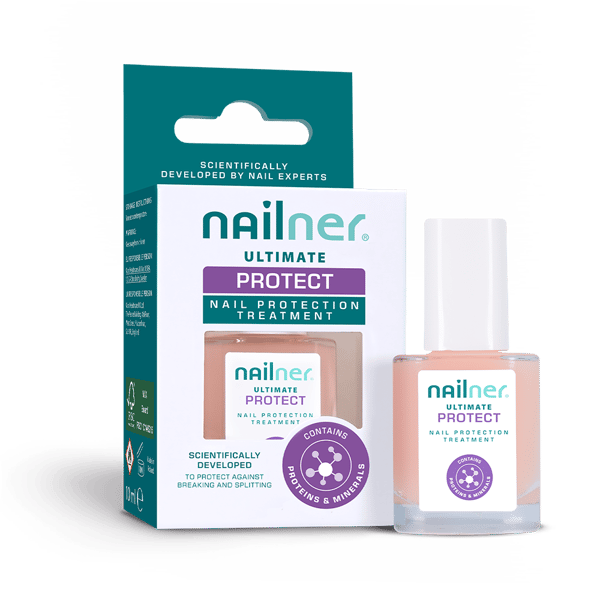 Nailner Ultimate Protect
Nail protection treatment
10 ml
Rec. price £6.49
Nailner Ultimate Protect nail protection treatment will protect your nails against breaking and splitting from the first use. It is scientifically developed by nail health experts using a combination of proteins and minerals that penetrate the outer keratin layers of the nail, improving nail condition.
It is perfect to use for a beautiful nude look on its own or as a base coat for a manicure.
Dries to a light rose shade with a natural gloss finish.
Vegan
95% of consumers agree that this product protects their nails from breaking and splitting.
85% of consumers agree that this product improves the general condition of their nails.